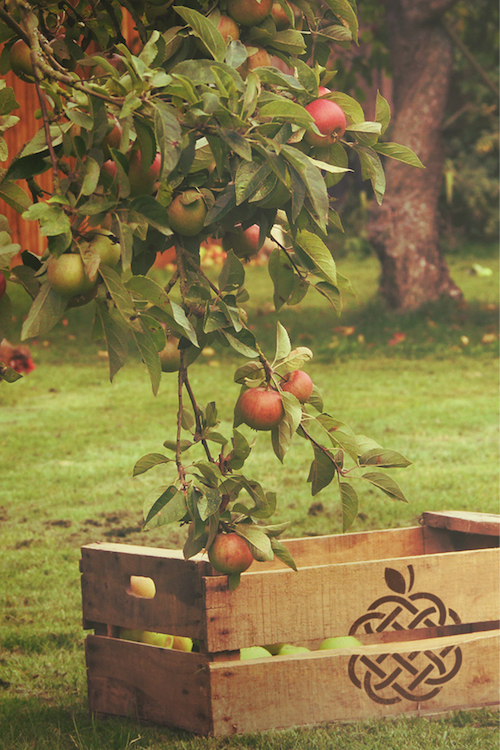 Introducing Duntroon Cyder
A New Generation of Cydermakers
Uncap a bottle of Duntroon, and you've opened the doorway between great nature and great taste.
Our sulphite free, gluten-free and nut-free Duntroon Cyder is made in an entirely authentic way, using only proper Duntroon Parish and Ontario heritage hand-picked apples and patience.
It's an extraordinary experience emblematic of those looking for balanced lives filled with fresh air and real ingredients.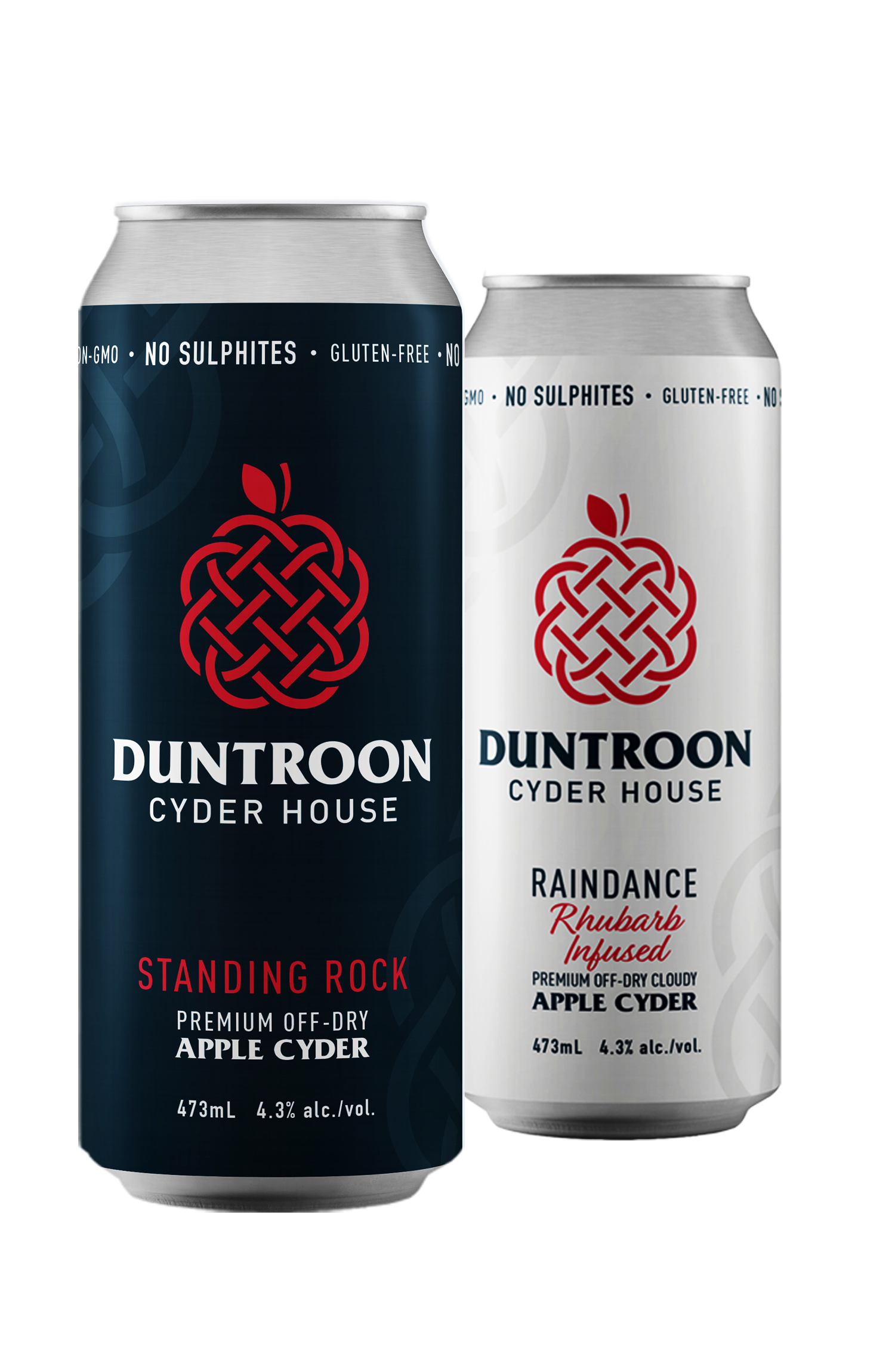 2020
Current release of
Duntroon Cyder
Served well-chilled, you'll experience an authentic, refreshingly made and delicate dry cyder with hints of butterscotch, baked apple pie, and citrusy tangy notes.
Proper.
Duntroon Cyder House draws on the centuries-old traditions of European cyder-making to deliver a product and an experience that are unforgettable.
Premium.
Duntroon uses ultra high quality ingredients in a spectacular natural growing environment, stewarded by passionate producers making the purest cyder possible.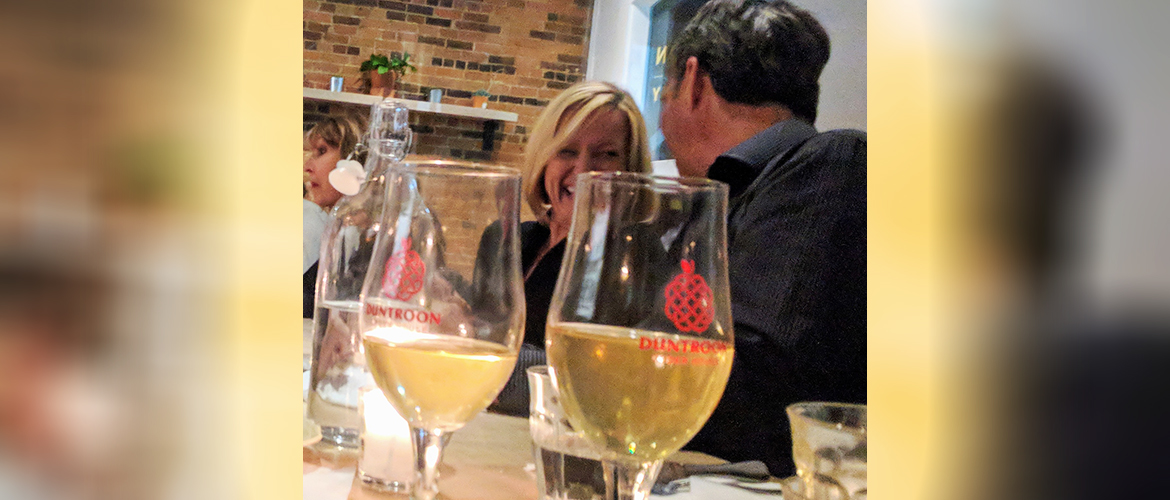 Due to COVID-19 we've temporarily suspended tours of our cidery, farm and orchards.  Our On-line store is open  if you're interested in getting some cider or other farm items delivered or picked-up.  We have an At-a-Distance pick up counter outside out store by appointment.
The community
Farmers Markets & Private Events
Duntroon is the link – the link between good life and celebration, the link between nature and people, the link between ritual and enjoyment.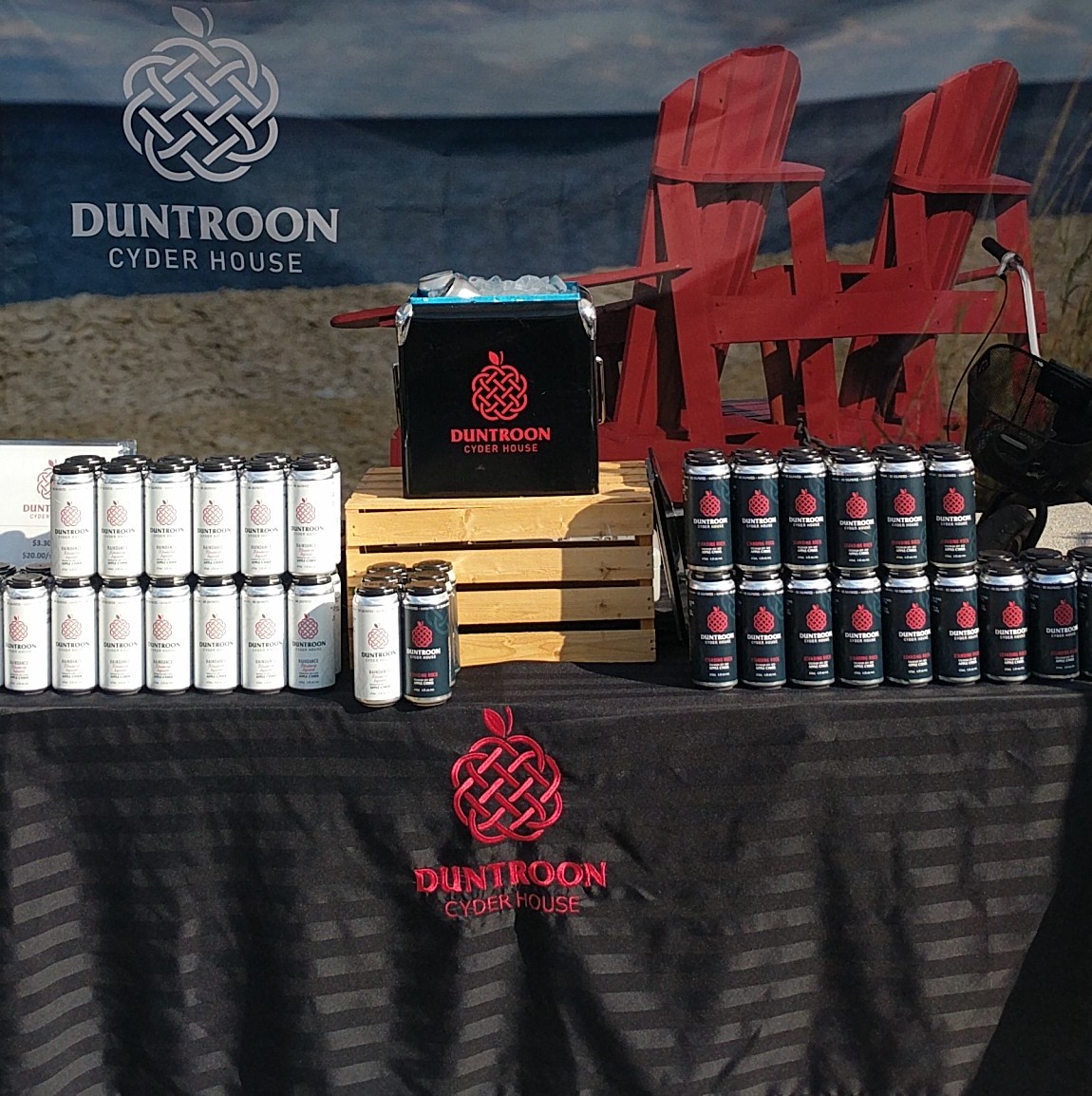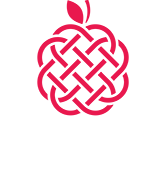 Duntroon Cyder illuminates the taste of real apples, the confidence to know that it's been produced using timeless European methods.
The joy of sharing; not only the cyder, but everything that the cyder reflects – balance, simplicity, a connection to the earth using only our local heritage apples and passion for great cyder.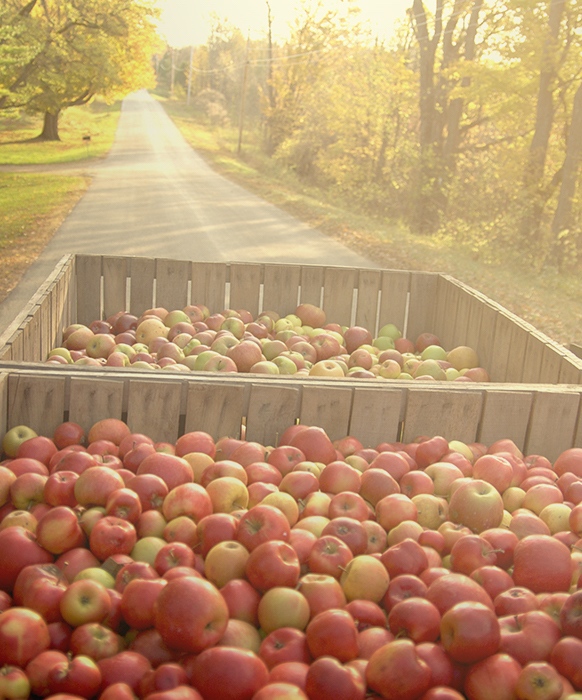 In the bottle, in the person – Duntroon starts with only the very best apples and fruit using timeless proven processes to reward the quest for a good life that our customers seek and choose.
Duntroon, Ontario
Text: (705) 994-3764
Email: info@duntrooncyderhouse.com
Or use our contact form below: